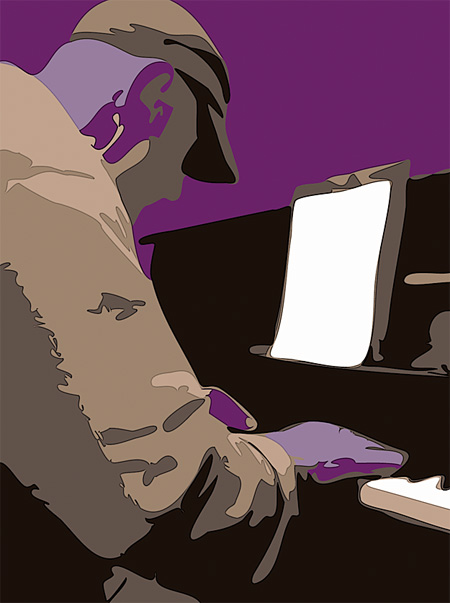 Many of my piano students love playing New Age music. It can be learned fairly quickly and is lots of fun to play. The music flows with a relaxed, evolving soundscape. New Age piano music often brings a sense of peace and tranquility to the listener. It gives students an exceptionally natural connection to the piano. For a piano teacher, this is a perfect kind of music to give students to sharpen their focus on their listening skills.
"Enya" is a very well known composer of New Age music. Students like playing her well known songs and they are great as solo piano pieces. New Age music is very unique, draping the listener in a world of ever changing sound. The music often features drawn out chords, pulsing with hypnotic colors and images. Harmonies are rich and evoke musical paintings. New Age pieces are often quite long and develop an easy familiarity with the listener. It common for the left hand to be playing arpeggiated chords, while the right hands develops the melody.
Vocals are not very common in New Age music although they are found in ethnic variations. New Age music is derived from other genres of music and is played on many different instruments including piano, keyboards, guitar, drums, winds, strings, and others. Songs are composed in acoustic or electronic arrangements. Often, a diverse number of tribal, percussive instruments are used in New Age music.
Students taking piano lessons or keyboard lessons will find that learning New Age music will increase their playing skills in some new and useful ways.
Influenced and shaped by many composers and musicians, New Age music continues to constantly evolve. Some of the people who have contributed to this sound are: Philip Glass, Brian Eno, Pat Metheny, Steve Reich, and Pink Floyd.
Some well known New Age musicians & composers are:
Enya
Jim Brickman
Yanni
Vangelis
Peter Gabriel
Paul Winter
Jean Michel Jarre
Kitaro