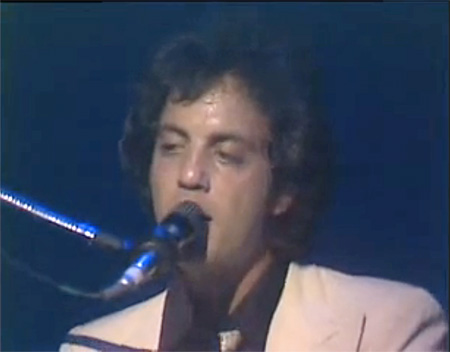 "Just the way you are", is a classic song by Bill Joel, one of the greatest singer, songwriters ever. His music is articulate, inspiring, and original. His piano playing and his voice go so well together.
Billy Joel was born William Martin on May 9, 1949 in The Bronx, New York and lived in Hicksville, New York.
His father, an accomplished pianist, was classically trained. Joel is a prodigious musician, pianist, singer songwriter, and classical composer. His first hit song, "Piano Man", in 1973, launched his extraordinary career. Billy Joel, according to the RIAA, is the 6th best selling recording artist and the 3rd best selling solo musician in the U.S.
As a child, Joel began piano lessons early. His outstanding work as a songwriter and composed has earned him numerous awards and a worldwide following. His music is some of the finest composed for piano and voice. His agility at the keyboard while singing is a hallmark of his performance. Billy Joel has continued recording music and frequently goes on tour, especially with Elton John.